Three FANTASTIC musicians, one GREAT band…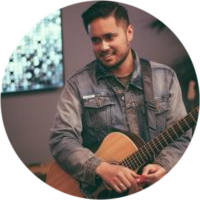 is our gifted 10AM Lead Musician. He is a professional musician and music producer. Travis recently put out an EP of original music called, "Keep Hope Alive." You can learn more about his music at www.travisatreo.com or check his work out at YouTube or Spotify (under Travis Atreo).
Travis works with this great group of guys to bring us worshipful music every Sunday.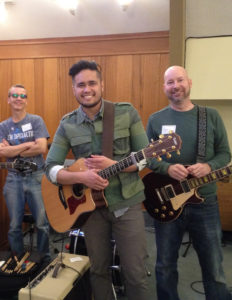 The Band: L-R): Scott Jackson, Drums, Vocals; Joel Gara, Electric Guitar; Travis Graham, Lead Vocals, Acoustic Guitar